Bill Chapin – Pianist
Bill's early training consisted of 13 years of traiditional piano study with Earl Ricker of Sterling, IL. Ricker was an innovative, dedicated piano educator who was one of the first to offer group piano instruction. Bill benefited greatly from taking lessons and playing with four other young piano students. After college, Bill decided that he wanted to continue playing the piano, and this decision led him to undertake a journey into playing jazz. Below you'll see the stops on this journey:
Studied jazz piano and improvisation with

Alan Swain

, from 1981-1982

Attended

Jamey Aebersold Jazz Combo Clinic

in 1979 and 1982

Led his own jazz combo/wedding band 1981 to 1996

Provided solo jazz piano entertainment for hotels, private parties, and private homes 1980 to present

Taught jazz piano at the College of Lake County 1988 to 1996

Taught jazz piano and improvisation privately 1996 to present

Directed and taught group (combo) jazz instruction since 2001 through the Grayslake Jazz Combo Workshop

Studied with

Jim Trompeter

, 2011 to present

Played in the College of Lake County

Monday Night Jazz Band

, 82-84, 95-96, and 2006 to the present. While there, he has played with a host of guest artists, including Bobby Shew, Rufus Reid, Ashley Alexander, and Rich Matteson.

Directed Warren Twp High School pit bands–2012 & 2013–for

Annie

and

Hairspray

Director of Carmel Catholic High School Jazz Combo, 2016-2017 school year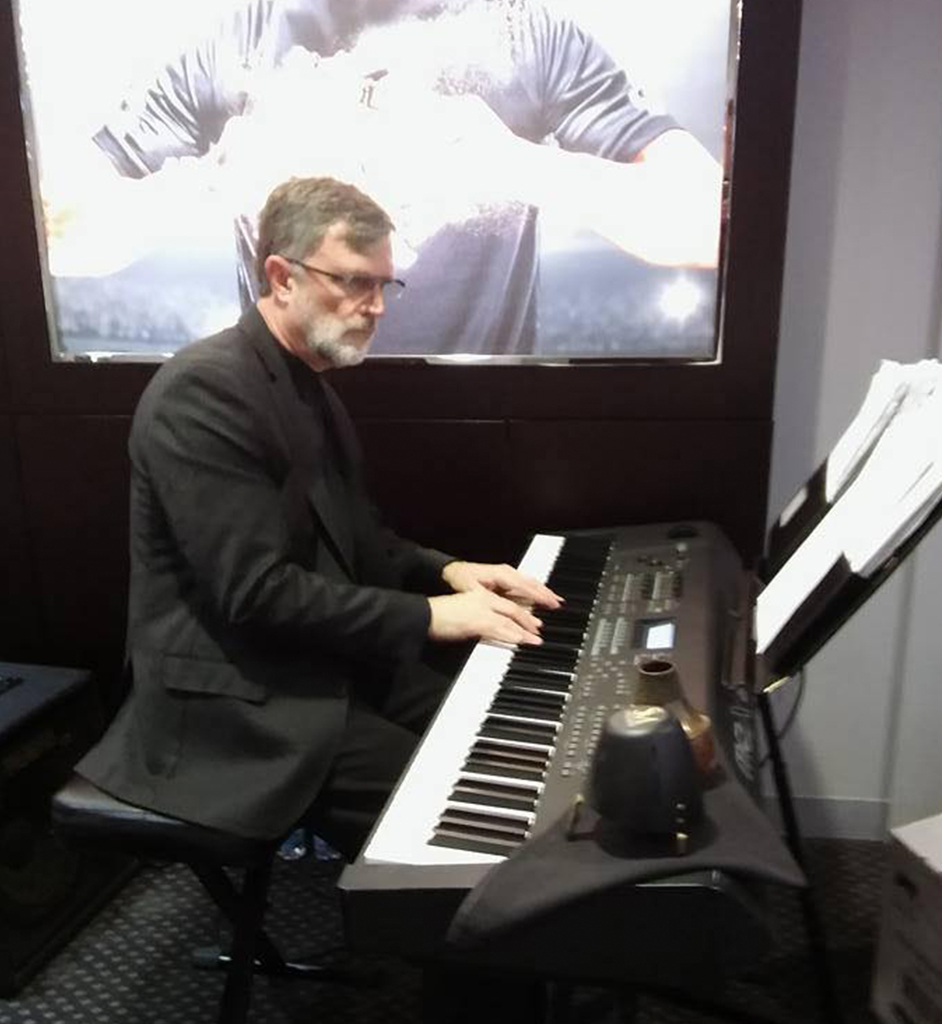 Bill Chapin – Jazz Teacher
Bill has coached a succession of student jazz pianists and improvisers at Chapin Jazz Studio, where he offers private lessons and other jazz-related learning opportunities. His students range in age from 10 through adult; and with each student Bill's goal for every learner is "creative growth through improvisation."
Jazz piano instruction includes training in jazz, pop, funk, blues, Latin, ballad, boogie woogie, and stride piano styles for serious pianists, instrumentalists and vocalists wanting to learn jazz piano, and for music hobbyists.
Other studio offerings help horn players, guitarists, vocalists, and percussionists…
Explore improvising through a monthly jam session
Prepare for auditions
Craft solos for school jazz performances
Learn beginning jazz electric bass
Explore music composition
Use Finale music notation software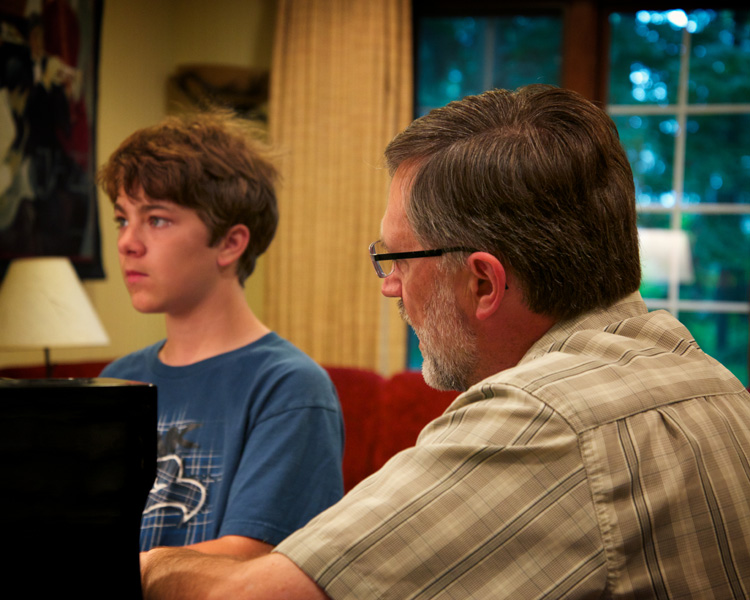 Bill Chapin – Educator, B.A., M.Ed., C.A.S.
Bill has been consulting for area schools since 2011 when he retired from Warren Township High School, where he served as Director of Educational Technology since 1995 and supervised the installation and operation of Warren's first large-scale technology initiative. Before that, he taught English at Warren from 1978 to 1995, advised several student groups, and served as public relations liaison for the district.
He has also taught undergraduate classes in English at the College of Lake County and graduate classes in technology at National-Louis University. In 1993 Bill was a finalist for the Illinois State Board of Education's Those Who Excel, Teacher of the Year award, and in 1994 he was named a Milken National Educator.
He received his Certificate of Advanced Studies in Technology in Education in 1995 from National Louis University, his Masters in Education in 1986 from National Louis University, and his Bachelor of Arts degree in English from Carthage College in 1975.
When not assisting area schools, teaching area jazz musicians, behind a piano playing or practicing, he enjoys watching birds, canoeing, and his greatest passion, being a husband and a father.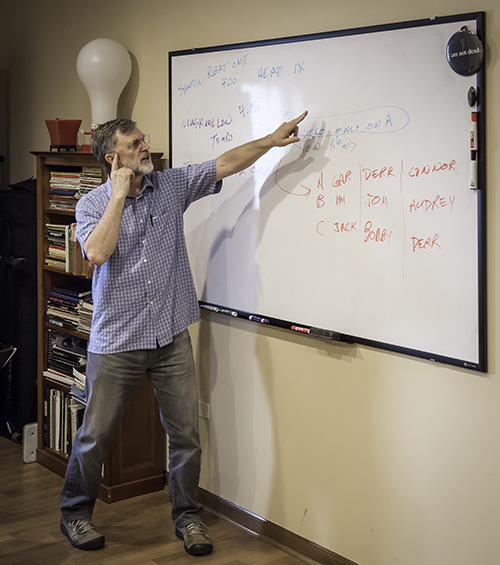 Interview with Chicago Jazz Magazine\Chicago Music Revealed
Check out my interview with Mike Jeffers of Chicago Music Revealed on Tuesday, June 9, 2020. I'm on at about 27:00 minutes.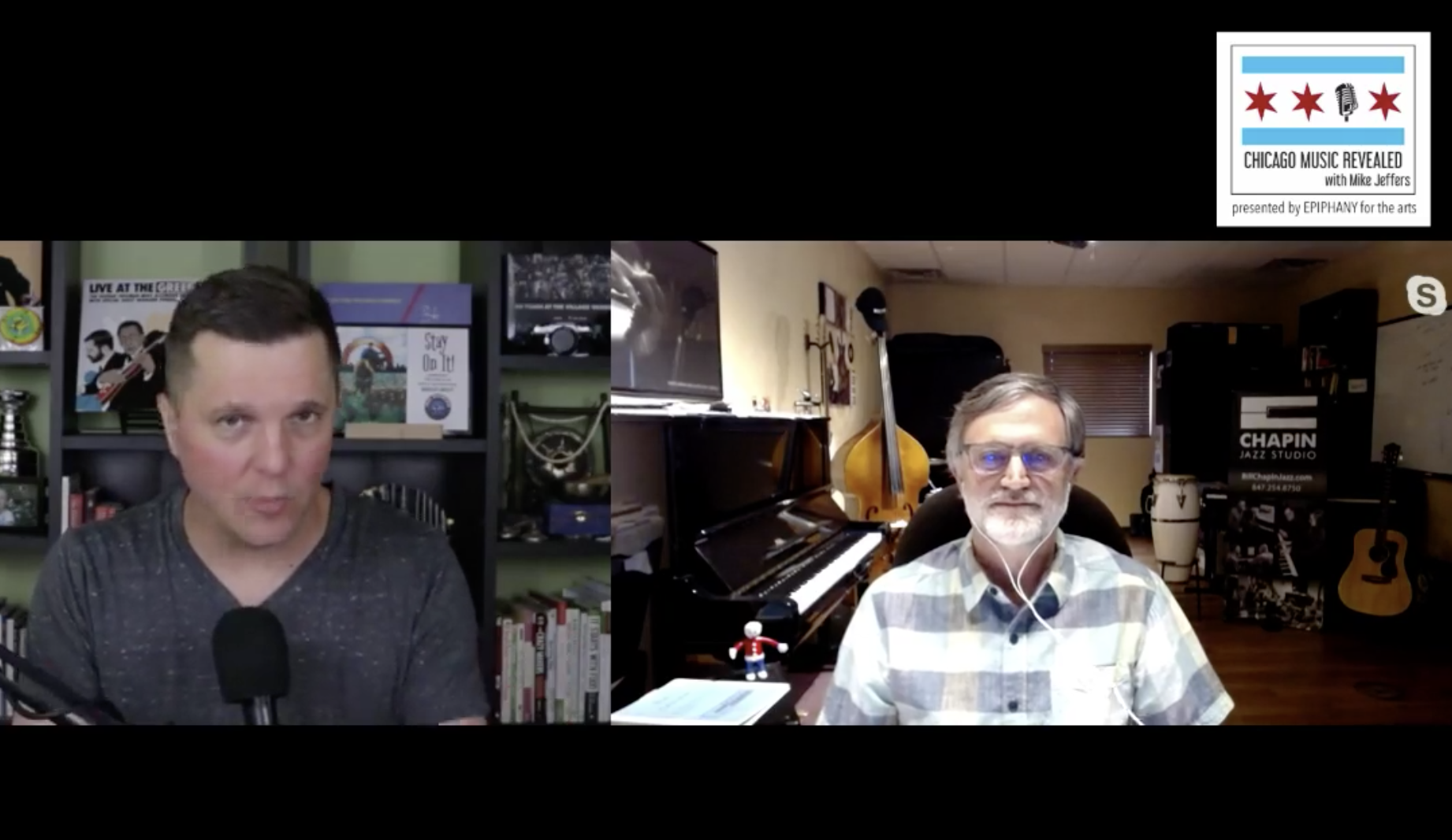 Drew Chapin Scholarship
Bill and his wife Amy support a scholarship fund that celebrates the life of their son Drew who passed away in 2005 from a tragic traffic accident. They host the annual Drew Chapin Jazz Jam and Concert in Grayslake's Central Park which raises funds for an annual scholarship at Grayslake Central High School.
CLICK HERE to learn more about Drew, the scholarship, and how to contribute.