December 4, 2022

Bill provides music for PCUUC service

December 4, 2022 9:00 am - 10:00 am
The Byron Colby Barn, 1561 Jones Point Rd, Grayslake, IL 60030, USA

Bill serves as pianist for the Prairie Circle Unitarian Universalist service

Bill performs with Jazz Wave

December 4, 2022 6:00 pm - 8:00 pm
Nightshade and Dark's Pandemonium Brewing, 216 W Clayton St, Waukegan, IL 60085, USA

Bill sits in to play some big band jazz.

December 11, 2022

CJS Sunday Jazz Jam

December 11, 2022 3:30 pm - 5:00 pm
Chapin Jazz Studio | Chapin Jazz X-tet, 146 Cty A27 #4, Grayslake, IL 60030, USA

Students of jazz who can read music and who range in age from young to more seasoned are welcome at the Sunday Jazz Jam Session, which happens one Sunday a month September through May. Bill starts each session with a coached tune. Then participants select the jazz standards on which they want to improvise. Fake books, drums, bass, piano, keyboards, and amps are all provided. Participants need to bring their horns and their spirit of adventure, and essential ingredient for growing creatively through improvisation

December 17, 2022

Bill plays with Jim Jacobs Duo

December 17, 2022 6:00 pm - 9:00 pm
Glen Flora Country Club

Bill joins Jim for jazz as this private event.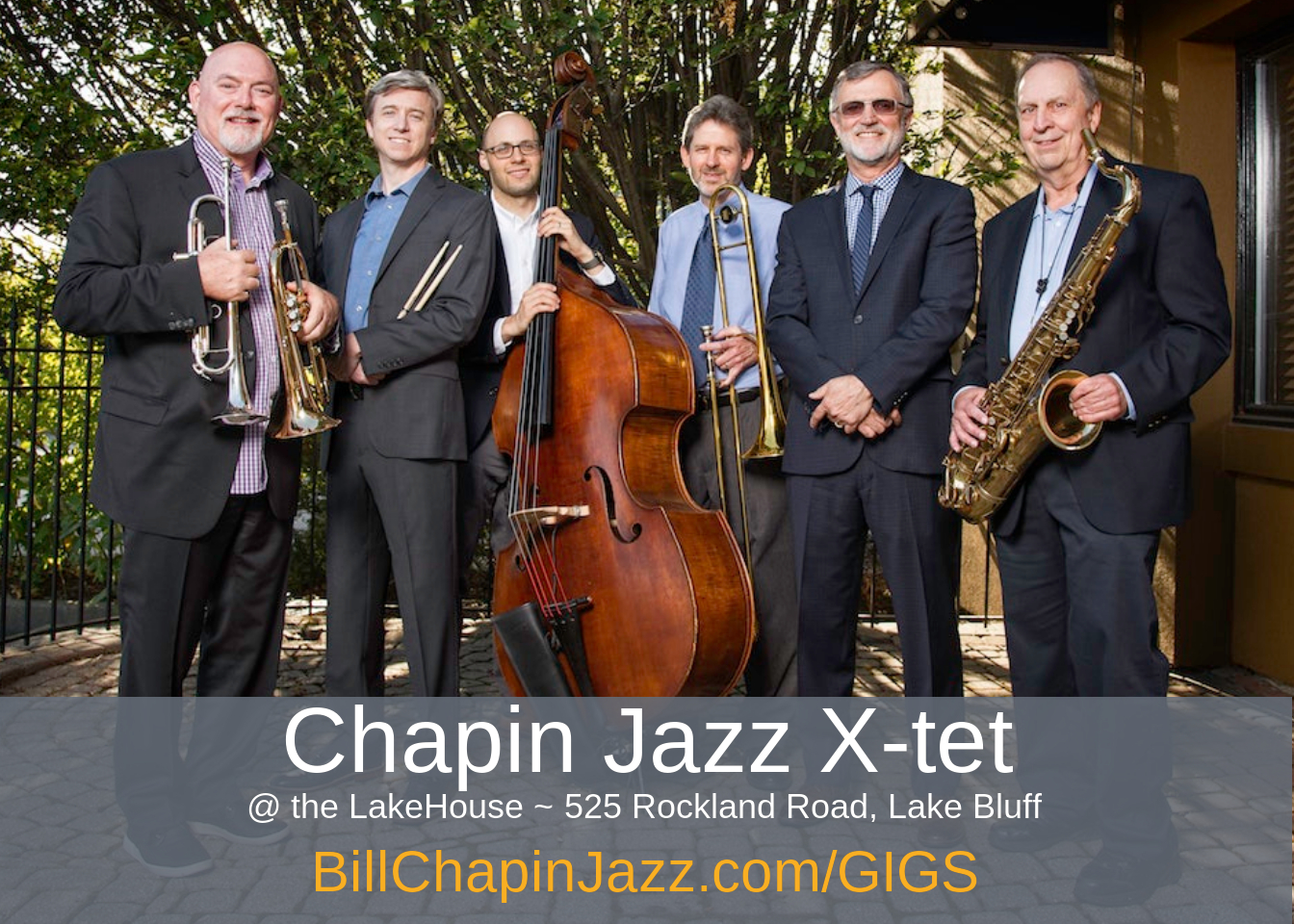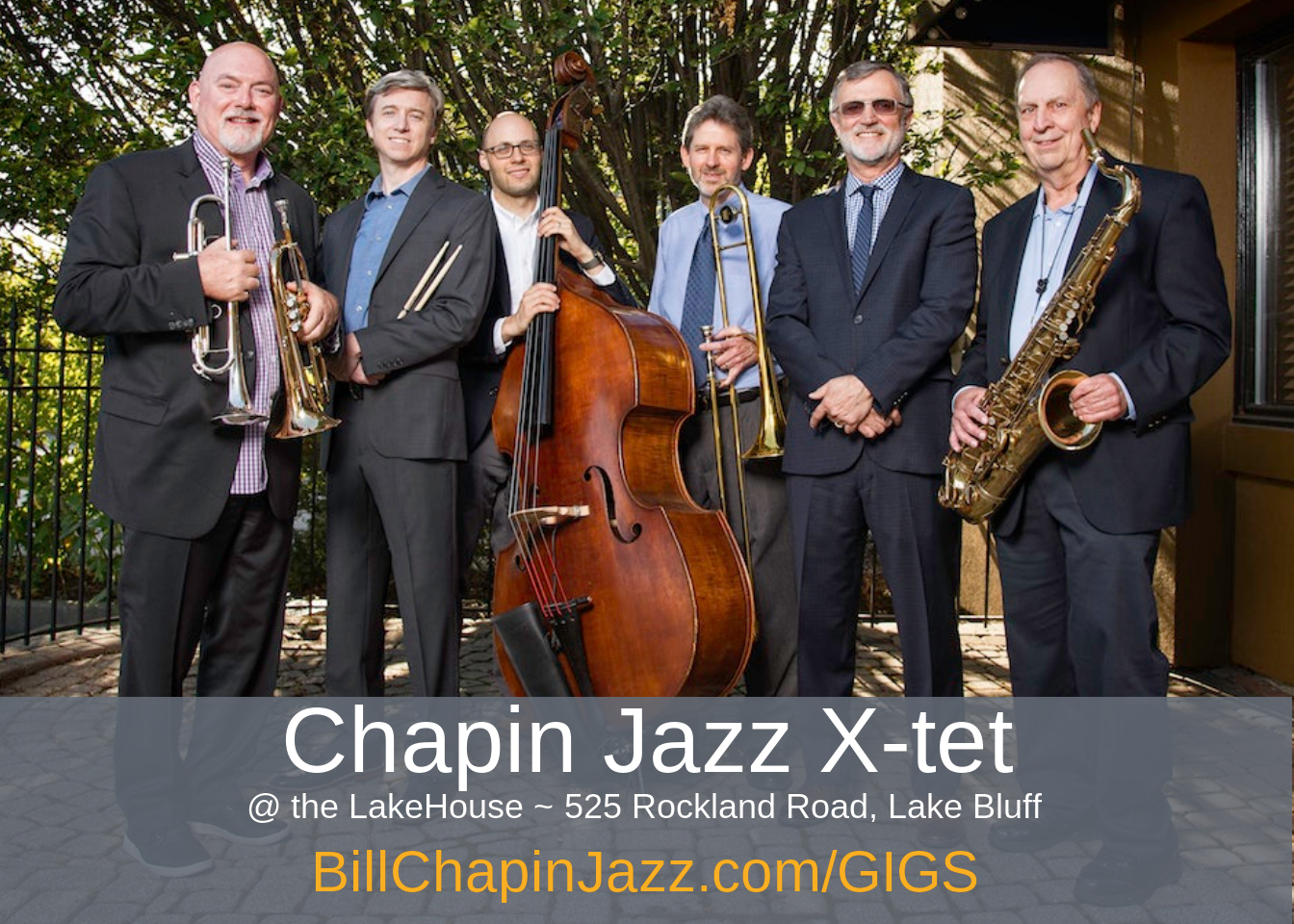 The Chapin Jazz X-tet played every weekend at the Lake House Restaurant in Lake Bluff from 2013-2019. Let us know if you'd like us to play for you.
For questions, or to book the band...