December 8, 2023

Chapin Jazz X-tet @ 129 Center Cut

December 8, 2023 6:00 pm - 9:00 pm
129 Center Cut, 129 Center St, Grayslake, IL 60030, USA

Join the X-tet for a night of blues, swing, Latin, contemporary and holiday jazz at Grayslake's great steak house and bar.

December 10, 2023

Bill plays for PCUUC service & choir

December 10, 2023 9:00 am - 10:00 am
The Byron Colby Barn, 1561 Jones Point Rd, Grayslake, IL 60030, USA

Bill provides music for the PCUUC service.

CJS Sunday Jazz Jam

December 10, 2023 3:30 pm - 5:00 pm
Chapin Jazz Studio | Chapin Jazz X-tet, 146 Center St Ste 4, Grayslake, IL 60030, USA

Students of jazz who can read music and who range in age from young to more seasoned are welcome at the Sunday Jazz Jam Session, which happens one Sunday a month September through May. Bill starts each session with a coached tune. Then participants select the jazz standards on which they want to improvise. Fake books, drums, bass, piano, keyboards, and amps are all provided. Participants need to bring their horns and their spirit of adventure, an essential ingredient for growing creatively through improvisation.

December 15, 2023

CJS performs at Agora for arts event

December 15, 2023 5:30 pm - 7:30 pm
Agora Coworking

Hear students from Chapin Jazz Studio perform blues, swing, and Latin jazz tunes at the Grayslake Arts Alliance Art Show.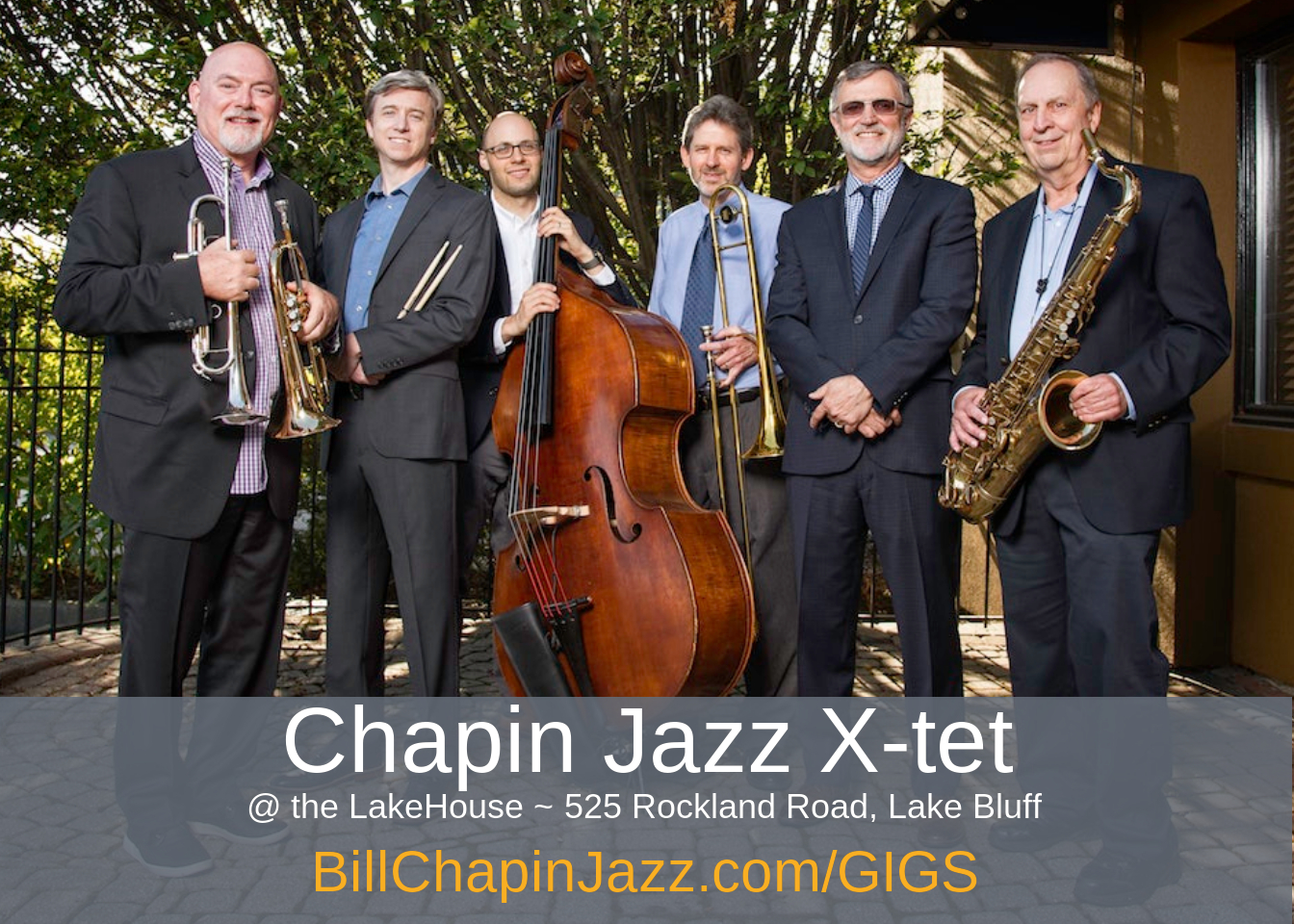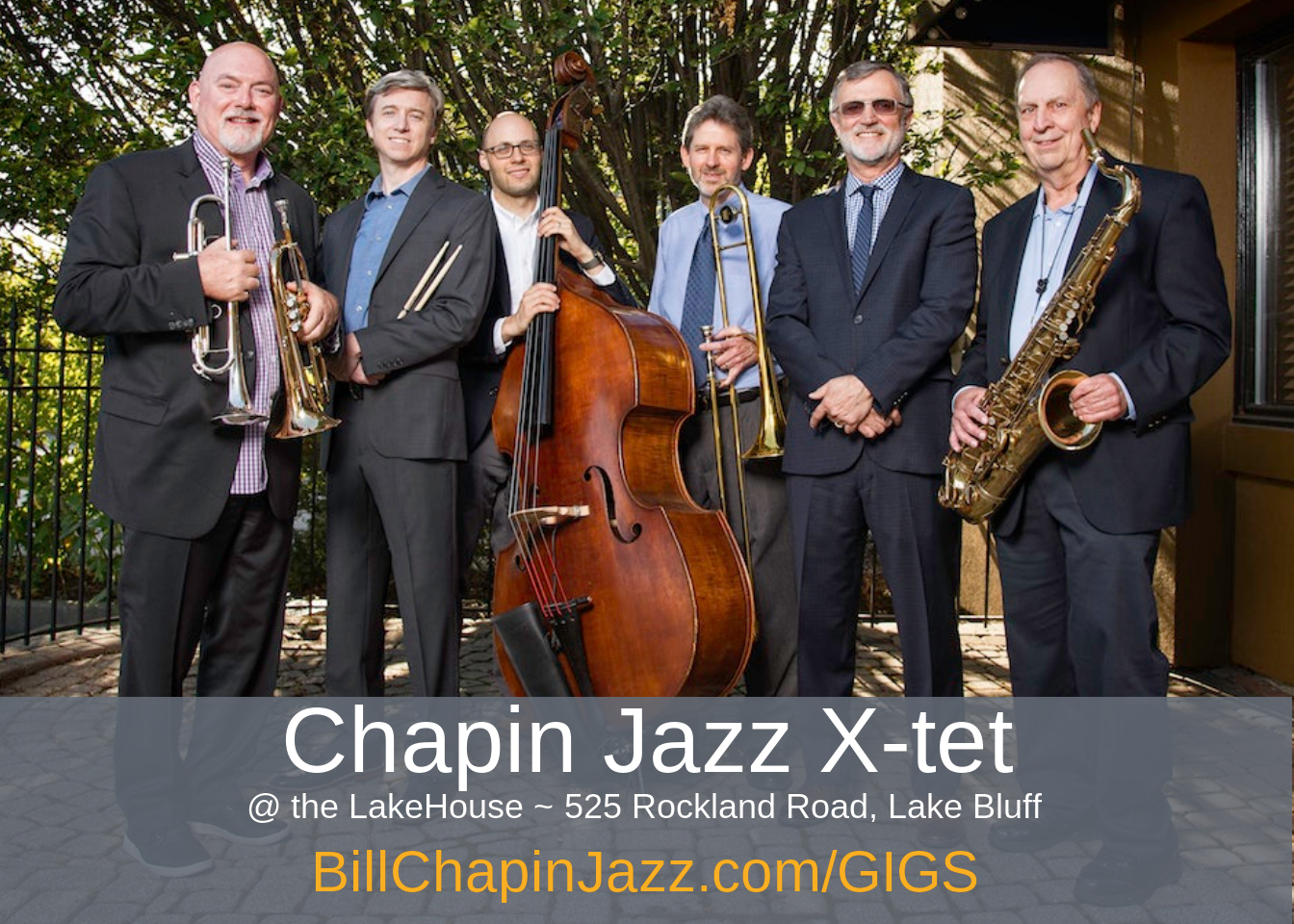 The Chapin Jazz X-tet played every weekend at the Lake House Restaurant in Lake Bluff from 2013-2019. Let us know if you'd like us to play for you.
For questions, or to book the band...