Teaching Methods and Philosophy
The Chapin Jazz Studio slogan, "creative growth through improvisation," aptly describes Bill's teaching goals and approaches with his students. While learning to improvise jazz requires learning a wide range of techniques, understanding a host of theoretical and musical concepts, and applying it all to one's playing, it's how a person grows creatively that brings the most joy and meaning to this pursuit.
Bill began teaching swimming, lifesaving, and canoeing when he was fourteen; he taught high school English in his twenties and thirties; he taught technology to teachers in his forties and fifties; and somewhere in there he started teaching jazz piano and improvisation, which he is delighted to continue into his more seasoned years.
A typical lesson or coaching session will include direct learning of music theory concepts, chords, scales, and tunes; listening to the masters to drink in the sound and feel of the jazz idiom; ear training; and, of course, improvising over the chord changes of the blues or other jazz chord progressions. Because learning to play jazz is very similar to learning a new language, and since improvising seems to come from the same part of the brain as speech, learning to improvise requires the same process and time to develop as did our path to learn our native language.
To help students on this journey, Bill uses a number of different materials and resources, including the following:
Alan Swain's method books

Jamey Aebersold's play-along recordings and accompanying materials

Original instructional materials created during the process of helping students learn jazz piano improvisation

Backing tracks he generates in Apple's Logic Pro software

Materials from workshops and other instructors

His instincts from a rich background as a teacher of many subjects
If you are a dedicated piano student and want to begin or resume your learning about jazz improvisation, if you are an instrumentalist who wants to learn jazz improvisation and jazz theory, or if you are interested in learning about jazz for fun, contact Bill via email to grow creatively through improvisation.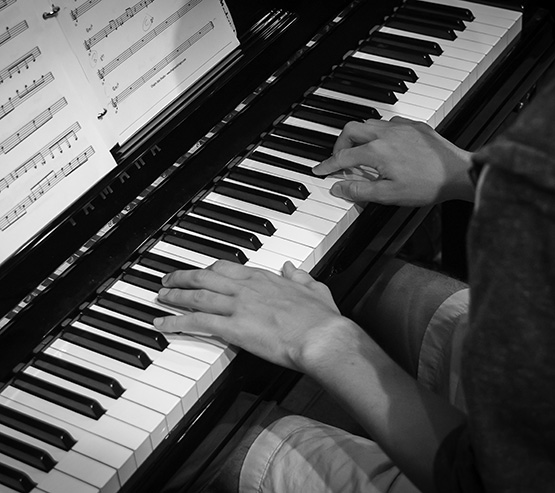 Enjoy Our CJS Student Performances