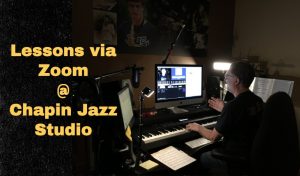 ​Chapin Jazz Studio (CJS) tailors jazz piano instruction to the learner, and most learners follow one of the plans described below. Students also benefit from frequent opportunities to perform at Chapin Jazz Studio Showcase events, which are held at local arts events in conjunction with the Grayslake Arts Alliance and the Grayslake Heritage Center and Museum.
CJS offers online instruction via Zoom. Contact Bill for details.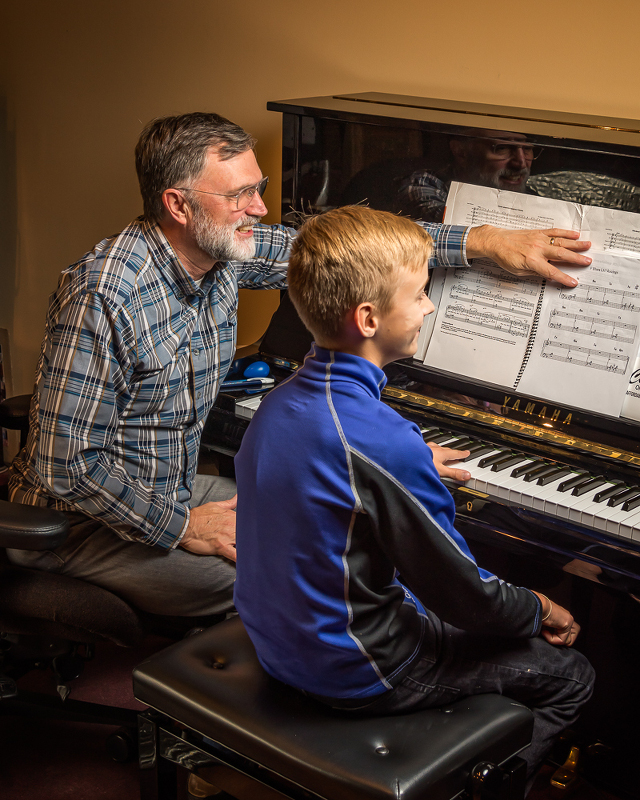 For Jazz Pianists and Piano Teachers
This plan of study is designed for serious jazz piano students and for piano teachers.
It provides instruction and support for pianists who are preparing to perform in middle school to college jazz combos and big bands, specialty schools such as Midwest Young Artists, community jazz bands, and college jazz studies programs.
It also helps more traditional piano teachers develop jazz piano skills and pedagogy, allowing them to support their students in jazz bands, to enrich their teaching with jazz chords and voicings, to learn applied jazz theory, and to develop their improvisational skills.
Topics of study include the following:
Learning all chord types

Mastering rootless and 2-handed voicings

Interpreting big band jazz charts

Memorizing and improvising over jazz standards

Exploring all jazz styles: blues, swing, Latin, modal

Studying jazz theory

Transcribing and playing the solos of the masters

Performing with proper jazz feel and time

Developing solo jazz skills
Prerequisite: 5 years of piano study; ability to read music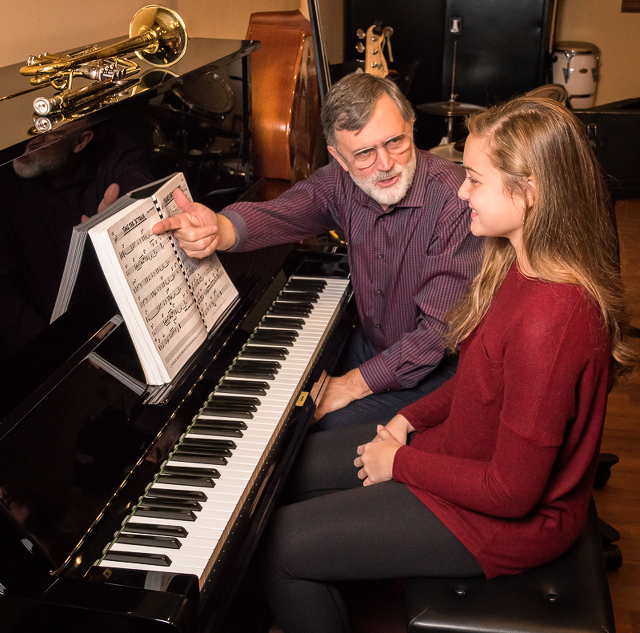 For Instrumentalists
This plan is designed for horn players, vocalists, percussionists, guitarists, bassists–any non-pianists who want to study jazz piano to grow in their understanding of jazz theory and improvisation as well as to develop skills as a jazz pianist.
Topics of study mimic the jazz pianist plan. The plan starts with the knowledge the instrumentalist has already developed and then builds  the keyboard skills that all musicians need for college study, for composing and arranging, and for deeper understanding of how jazz works.
Prerequisite: 3 years of study on their instrument; ability to read music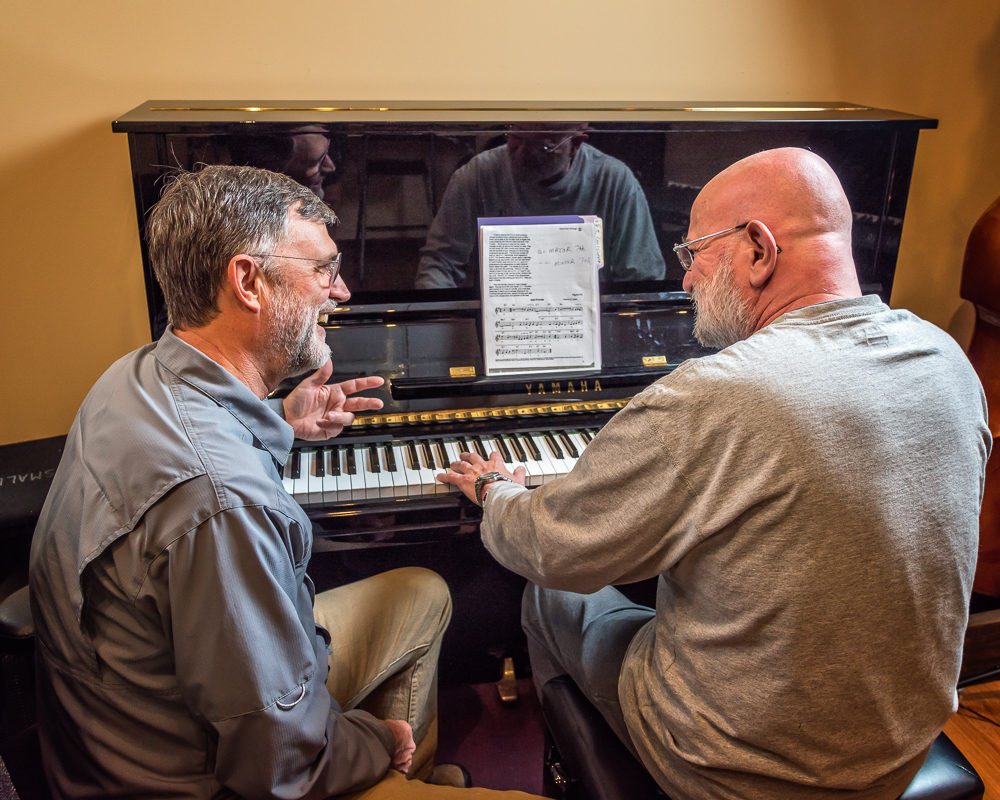 For Fun
This plan is designed for pianists who want to explore playing music with melody and chord symbols (lead sheets or fake books), learning chords, and creating basic arrangements. Students typically explore chords and scales as needed for songs they are learning, focus on solo piano techniques, and enjoy learning jazz as a hobby.
Prerequisite: 3 years of piano study; ability to read music