Below you will meet the the jazz educators who have served as combo directors over the years. Faculty assignments for a specific combo will vary from year to year and from session to session, but all of our directors are accomplished players and dedicated jazz educators.
Tim Barclay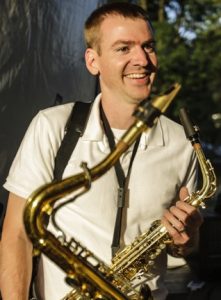 Tim Barclay has been playing and teaching jazz for more than 15 years. While working toward his Bachelors Degree, he played in several jazz combos and held the lead alto position in the Jazz Studio Orchestra at Western Illinois University. Tim then went on to earn a Master's degree in Jazz Studies from the University of North Texas. While at UNT, he played lead alto in the 2:00 Lab Band and performed professionally in the Dallas-Ft.Worth area.
Currently, Tim directs music at Carmel Catholic High school. In previous positions Tim served as Director of Jazz at Libertyville High School, saxophone instructor for the Libertyville and Vernon Hills High School saxophone studios, Jazz Assistant at John Hersey High School, and combo director and professor at the College of Lake County. Lastly, Tim performs professionally with numerous groups in the Chicago area.
Tim feels truly fortunate to be able to share his love for music through both instruction and performance.
Bill Chapin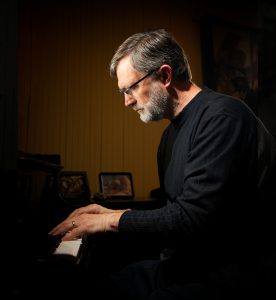 Bill Chapin serves as the Grayslake Jazz Combo Workshop coordinator as well as a faculty member. He has been playing jazz piano professionally in the Chicago area since 1978 and has been teaching jazz piano since 1990. He has taught jazz improvisation at the the College of Lake County and Carmel High School and currently teaches jazz piano and improvisation at Chapin Jazz Studio. Bill performs regularly with multiple groups and leads the Chapin Jazz X-tet. He finds joy seeing students grow creatively through their experiences improvising with others in jazz combos.
Paul Nielsen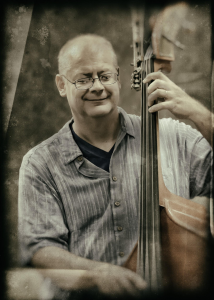 Currently the choral director at the College of Lake County and Choir Director at Grayslake North High School, as well as directing Slam Funk and the Pirates Choir at Grayslake High School, Dr. Paul Nielsen has a deep and varied background in performing and teaching jazz.  While earning a Bachelors in Music Education from DePaul University, Paul studied with Alan Swain. He was graduated with a Masters in Music Education from VanderCook and is certified in the use of Finale musical notation software.
A multi-instrumentalist, Paul performs regularly in a wide variety of professional settings on piano, bass, guitar, and sax, allowing him to offer expertise to jazz combo students on not only improvisation in a combo setting but also instruction particular to each of the instruments.
Beyond his directing duties at the Grayslake high schools, Paul also performs with a number of groups in the area.
Joe Ott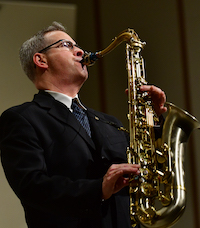 Joseph Ott is an internationally known saxophonist, jazz educator, clinician, and performer and holds a Bachelor of Science in saxophone performance from Eastern Illinois University. He has studied with renowned saxophonists Dr. Eugene Rousseau, Dr. 
Harry Gee, and Joseph Lulloff with a focus on the teachings of jazz saxophonists David Liebman and Joe Daley, and noted jazz educators Dr. Allan Horney and Dr. David Baker.
Currently the director of the Tuesday Night Jazz Ensemble and professor of saxophone at the College of Lake County, Joe previously performed and directed jazz ensembles for the United States Air Force Bands for over 21 years. Prior to his extensive military service, Joseph was a member of the Red Skelton Orchestra, Glenn Miller Orchestra, and the Tony Bennett Orchestra. He has also held positions with the Virginia Symphony and Harrisburg Symphony Orchestra.
Joseph has been involved in music education his whole career, conducting clinics, concerts, and residencies; and recently he retired as Director of Jazz Studies at Augustana College where he taught for over 12 years. Joseph is a Keilwerth saxophones performing artist.